What is gut health anyway?
Your gut health is intimately connected with the health of your microbiota. Specifically, your gut is the tract that goes all the way from your mouth to your anus. The term "microbiota" refers to all the organisms living in AND on the human body. The microbiota is made up of a large variety of bacteria, viruses, fungi, and parasites.
Your microbiota live in a delicate ecosystem. These bugs keep each other in balance. When this microbial balance becomes disrupted, you develop "dysbiosis." Dysbiosis refers to a microbial imbalance in which "bad" bugs opportunistically colonize OR bugs that are normally "good" in small amounts overgrow and become pathogenic. Correcting dysbiosis is how you restore your gut health.
How does gut health get disrupted?
Antibiotics:
There are many reasons why the microbiota gets disrupted. A common cause is the overuse of antibiotics. According to the CDC, 50% of antibiotics prescribed are either unnecessary or inappropriate. The damage in this scenario is two-fold; first, antibiotics indiscriminately kill many of the bugs in the gastrointestinal tract. Secondly, with the overuse of very broad-spectrum antibiotics, what are left behind are what have been referred to as "superbugs," which are very treatment-resistant and make it very hard for the microbiota to correct itself.
Another issue surrounding antibiotics is that 80% of the antibiotics prescribed in the U.S. are given to livestock. This means that even if you have managed to go your entire life without taking a prescription of antibiotics if you have ever eaten conventional meat and dairy, you have been exposed.
Diet:
A factor that is just as important, if not more so, than antibiotic use, is DIET. Eating processed, high acidity foods treated with chemicals, hormones, and antibiotics as well as loaded in refined sugar makes up the majority of gut health issues. The good news is that this is the most controllable cause of dysbiosis.
Eating foods that you do not digest well can also create dysbiosis.  When I tell patients they have a food sensitivity often they reply "But I've been eating that my whole life and it's never been a problem!"  The truth is, that may be the problem in and of itself.  Eating a food that is not digested well may feel fine for days, months even many years.  It often takes a long time for symptoms to manifest. Meanwhile, it is costing your body much of its precious reserves and energy to process and damaging the gut. Discover how to start a diet plan to take ownership of your health.
Infection:
The fundamental issue of dysbiosis is the imbalance of microbes. There are "commensal" microbes ("good bugs") that have a beneficial role in the gut and also "pathogenic ("bad bugs"), disease-causing microbes that are not a normal part of the gut ecosystem.
There are a multitude of ways infection can come into play. Scenario 1: dysbiosis exists and the commensal bugs get out of balance. Some "good bugs" become overgrown or out of balance while other "good bugs" are not at a high enough level for good health. 2. Dysbiosis is created due to an infection with a "bad bug" such as a parasite, mold/fungus/yeast, and/or bacteria that is NOT native to your body's ecosystem.
Regardless of what scenario has occurred, the infection must be resolved to heal the gut.
Other Causes:
A poor diet and antibiotic use are two very problematic factors that disrupt gut health; however, there are many other contributors. Toxic exposures, long term general medication use, exposures to pathogens foreign to your microbiota (overseas travel for instance), and being born from C-section and/or consuming baby formula as an infant are all contributors.
What does dysbiosis do to the body?
The gut is the hub for digestion, nutrient assimilation, creation of neurotransmitters and immune factor creation. As a result, dysbiosis symptoms and conditions can run the full gamut of physical as well as mental symptoms and conditions. The following list names many of the more common and or/well-established issues connected to dysbiosis.
Dysbiosis Symptoms:
Digestive Problems

Constipation AND/OR diarrhea

Unresolved skin rashes
Weak immune system/frequent illness
Dental problems
Vitamin Deficiency

Especially B12, Iron and Folate

Frequent yeast infections
Toenail fungus
Chronic Conditions Connected with Dysbiosis:
Hypertension
Diabetes
Migraine Headaches
Food Allergies/sensitivities
Autoimmune Disorders
Mood/Behavior disorders

Autism Spectrum Disorders

Infertility
Preterm Birth
How To Heal Your Gut
"Let food be thy medicine."

Hippocrates
Food and Food Eliminations:
You can take the best supplements on the planet, but if your food choices are incorrect for your body, your gut will not heal and you are wasting a lot of money.
There are many ways to attack your diet. The most basic steps to take are to eliminate all processed, chemicalized and refined foods from your diet. A good rule of thumb is to shop primary the outer perimeter of the grocery store, leaving the center aisles alone. Eating grass-fed beef and other meats and eggs that are free of hormones and antibiotics is important. White sugar is out, completely.
As many pathogenic bugs proliferate on sugars, keeping even natural sugars to a minimum is important. Most people should be eating no more than 100-75 grams of carbohydrates a day for good gut health. Some individuals with difficulties losing weight, unresolved infection and inflammatory conditions should eat less than that.
Depending on your specific health profile, you may need to implement an Antifungal Diet, an elimination diet, or, in more extreme situations, the GAPS diet.
If you have a lot of reactions after eating foods, you should find out what your food sensitivities are. As food reactions are not always immune in nature, allergy tests alone may not be enough to find your trigger foods. For this reason, elimination diets have a lot of value. My favorite elimination type diet to use is the Whole30. Journaling your food intake along with your symptoms often helps you find the foods that are triggers, as well. Keep in mind that often a food can still launch a negative response for about 3 days after consumption.
Supplements:
Pages upon pages could be written to go over this what supplements should be given to help dysbiosis. I will only cover the supplements I see most broadly applicable.
Probiotics:
Almost all gut issues require a good probiotic. There are many blends out there and many reasons why one might be superior to another. The following are some general guidelines:
Vaginal Health
a) Primarily Lactobacillus Strains
Gut Health and Oral Health – Broader Spectrum
a) My favorite: Flora 12 + from Energetix
Baby Health -B. bifidum and B. infantis
a) Prenatal through 2 years
I find that if you have potential parasites, yeast issues, and thyroid problems, it's good to make sure you have the S. boulardii strain in your probiotic. Prosynbiotic from Standard Process and Flora 12 + from Energetix contain this strain. There is also a stand-alone S. Boulardii from Physica I use if a patient needs to amp up another probiotic for those concerns or if they generally do not do well with supplementing probiotics (this can happen if a patient has Small Intestine Bacterial Overgrowth also know as SIBO). S. boulardii is actually a beneficial yeast that is not killed during most antibiotic therapy and has strong antiparasitic and anti-candida properties.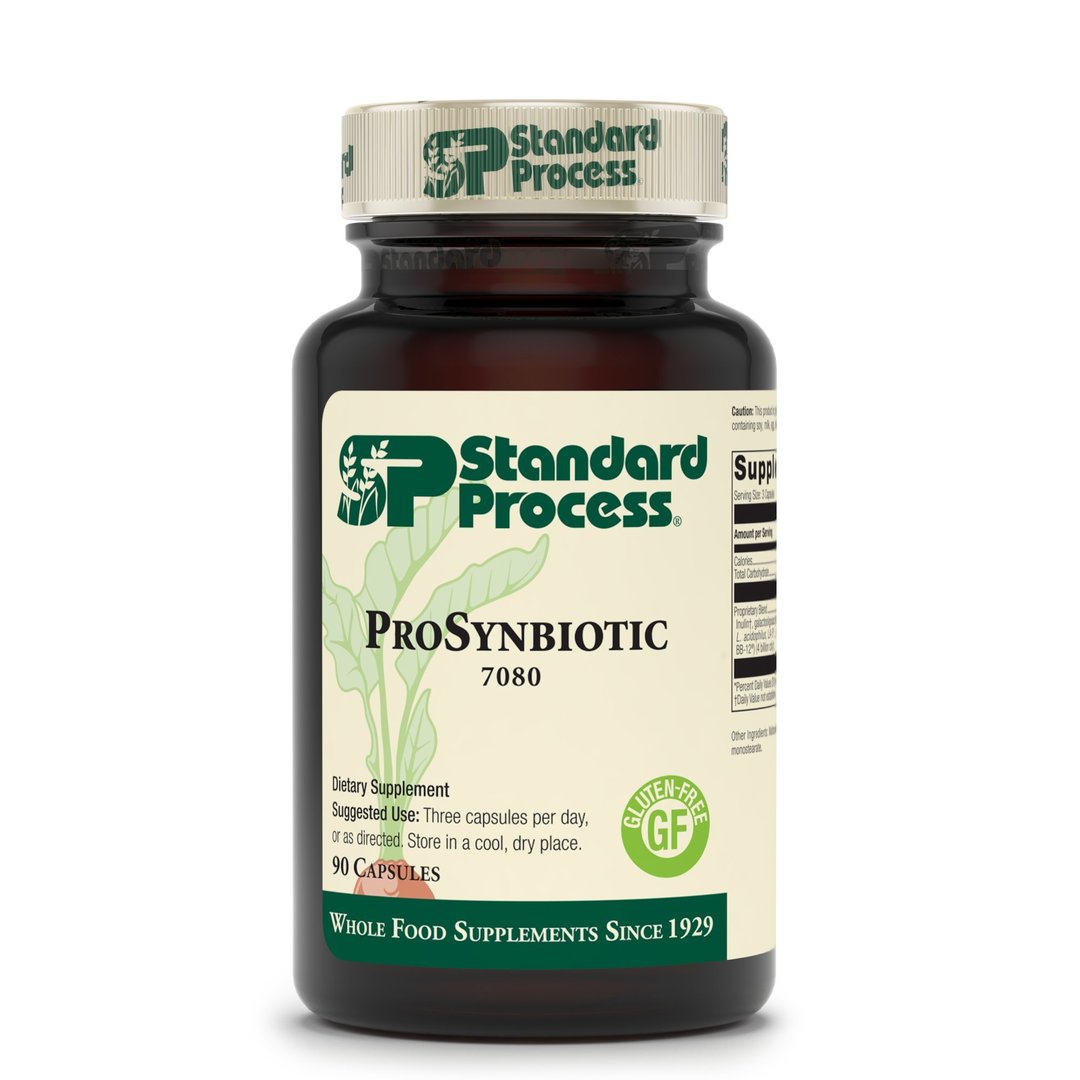 Probiotic foods:
If you have taken many probiotics in the past with little results or do not feel well with probiotics, you may be a better candidate for a supplement called Ion*Gut Health (previously known as Restore). This supplement is not a probiotic but contains factors from soil that help to improve the health of the gut wall and to create an environment in the gut lining that can support a healthy microbiota.
Other Needs
If you have long term gut health issues that don't resolve with the above interventions, you may need support for specific digestive organs (such as the gallbladder or intestines) or a leaky gut protocol. To find out what additional interventions you need, see one of our practitioners.
Your Holistic Pharmacist,
Dr. Amanda
Read Dr. Amanda Childress' Bio
Have a question? Email [email protected] or fill out this form.
Questions about The NHCAA or your health?