How to take the right actions for your health
Discover The Formula That Improves Your Health
The "Follow The Physiology Formula" was 
discovered by the Founders of Medicine in the 1930's.
Unfortunately the textbooks and articles were lost by 1961. This formula is based around 'Lactic Acidosis' which now has a completely different meaning. They had discovered 'Lactic Acidosis' was the most common mechanism of chronic disease. I want you to know the true meaning of 'Lactic Acidosis'.
Click to download your Free copy of this Book:
How To Achieve Optimal Health In 7 Steps Without Drugs And Surgery
This eBook provides you with an opportunity to understand what we do and why it works.
I explain what I do when you become a patient and I introduce you to the team. You will discover the 7 Step Formula I use to achieve life changing results.
Click to get Free access:
Discover My Courses To Help You Achieve Optimal Health
Once You Understand These 7 Steps
Nutrition and Supplements will become the foundation of your healthcare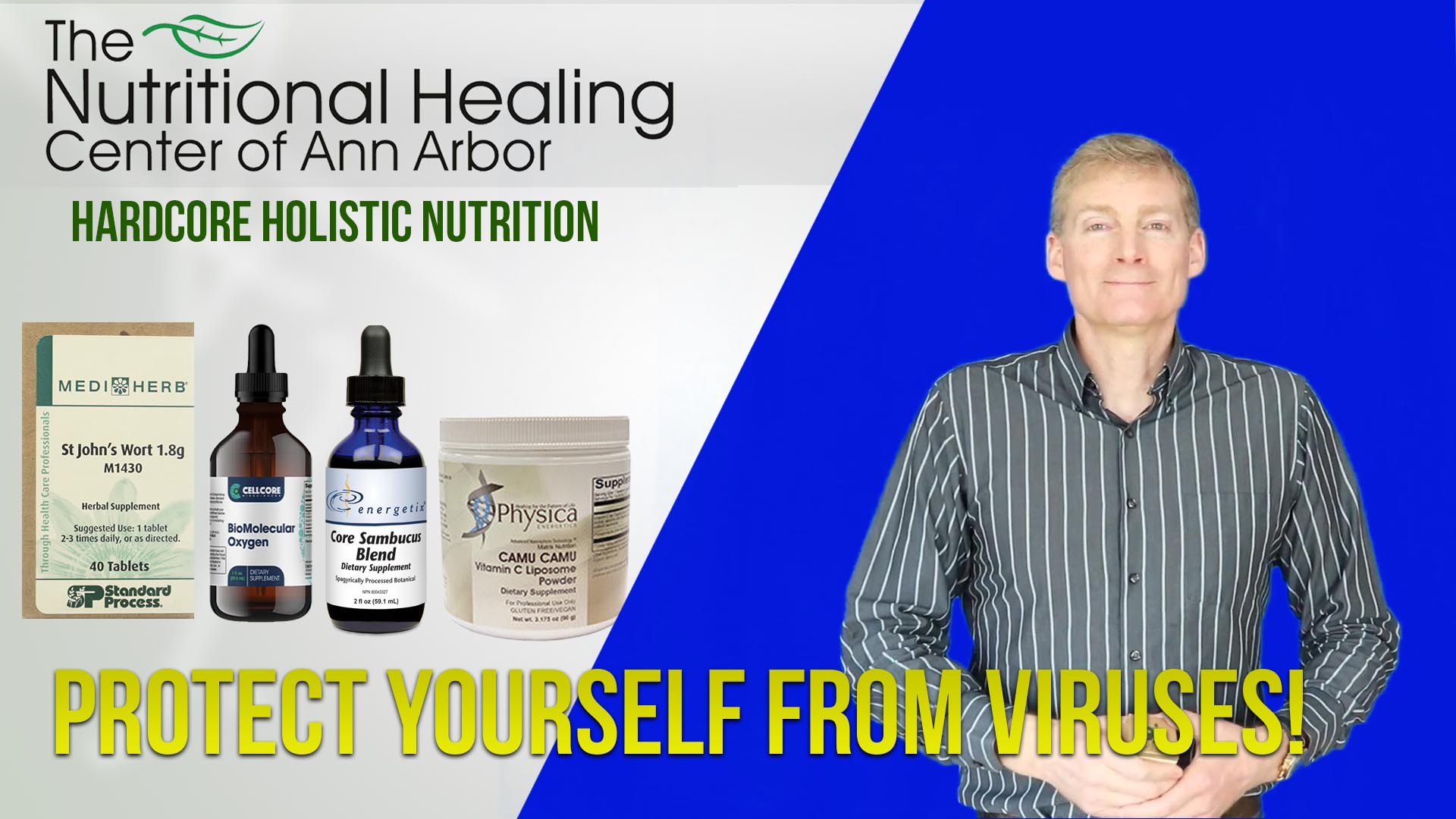 Learn how to protect yourself from viruses with the NHCAA. Over the decades many herbs, vitamins, minerals, and nutrients have been discovered to kill the family of viruses called the coronavirus and other "enveloped" viruses like the flu viruses.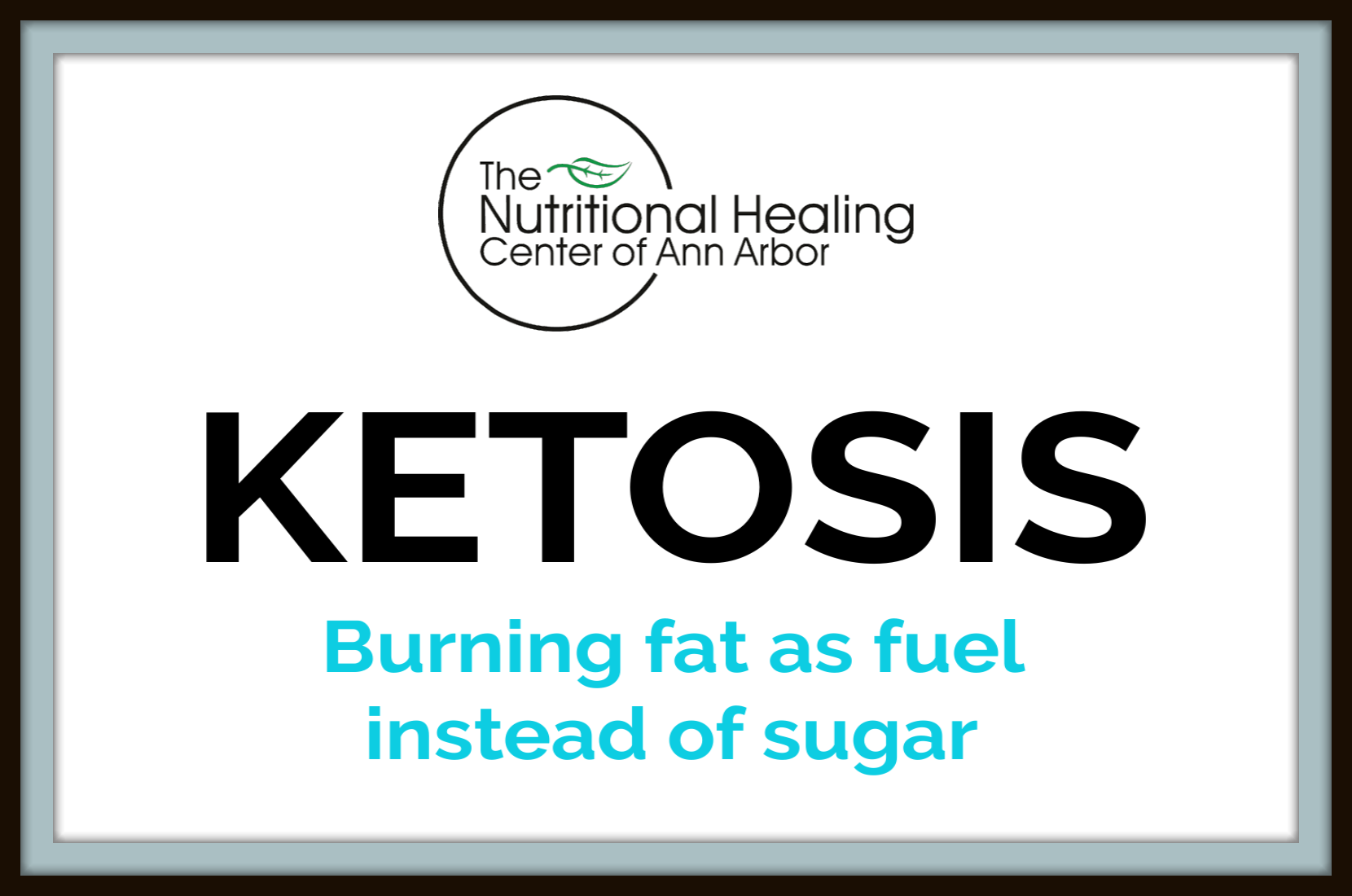 Learning about the keto diet is easy with The NHCAA. What is a ketosis diet? The purpose of the ketogenic diet is to get your body to burn fat as fuel (instead of sugar) which is called ketosis. 
Many people suffer from mold sickness and aren't diagnosed properly. You could be wasting thousands of dollars and hours of your precious time, trying to treat your symptoms and not be getting to the true cause. This course will teach you how to recognize mold sickness and cover the steps that should be followed to detox from mold exposure.
I'm worried that the medical industry and more specifically the bio-pharmaceutical industry is not being funded enough to produce mass quantities of the covid related vaccines. I also believe that politicians are inhibiting their ability to effectively roll out the vaccines to hard hit areas in the United States.
I think the biggest problem is advertising and the pharmacy industry.
Doctors are not applying the recommended protocols for the conditions. The same condition is treated different with no scientific basis. They are trying to make more money and run unnecessary tests just for the payment.
I fear that doctors and nurses are burned out and tired from being over worked, therefore unable to provide proper care
Worried that they will not take the time needed with a patient because they feel a need to social distance and do not want to be in close contact.
Worried that the medical industry is not getting the support it needs from the government to combat COVID-19. Many doctors and health care professionals are overworked, which will lead to reduced quality of care.
The ability to manufacture and distribute vaccines in time for this pandemic and future ones. Testing must be faster too. The loss of health insurance creates a risk for a community, not just the individual. The govt and the medical industry must lead, not react.
I am not worried THis is actually a very poorly written question because you are making many assumptions with how this question is written.
They are at the control of the government. They can only perform as well as the government will allow. By hold medicine and necessary equipment from the doctors and hospitals that need it the most.
I'm worried that it will be hard to get timely care when doctors are so busy with COVID regulations.
I am worried that they are all bought. They are required to push this vaccine rather than exploring any of the useful ways of treatment and prevention. People who try to speak the truth are being shunned for doing so.
Doctors may be more reluctant to treat people for fear that they may contract covid-19.
I am worried that they are not given all of the tools they need for this new reality that we are living in.
Less regulation due to politicians.
I worry that remote health is ineffective and that doctors are losing their personal touch because of it.
I feel they are not able to do some extensive check because of the fear of the covid. eg, they used to check your mouth when they suspected infection but now they hardly request you to open your mouth for them to check any inflammation etc which is worrisome
WORRIED ABOUT THE QUALITY OF THE PRODUCTS BECAUSE THEY WANT MONEY SOONER AND DEVELOPING WITHIN THE TIME LIMIT.
Doctors are completely distracted and I am afraid of them missing something in diagnosis. I was on a call with my GI MD and it was obvious she was not paying attention to me but her small child. I get that it is hard and I don't blame her. I just have to be extra careful with her advice.
I do feel a little concerned with the medical community being spread too thin. I also am troubled because I could not go in to see my regular doctor when I had lingering COVID symptoms, I was directed to go to the emergency room. Granted this was during the initial 14 days after symptoms started, but I cannot afford to go the emergency room for something I typically could get treated at my regular doctor.
Due to the uncertainties and now rogue strains of COVID, MD's will need to have a broad base knowledge of diseases that are outside of the US. It will always be just a matter of time before these diseases get to the US. Epidemiology will be a rapidly evolving field of study.
The politicians are controlling top medical officers and make them say what is in their political interests. The medical industry seems to be in pressure from the politicians and this may affect their ability to come up with right medical choices for the public. This makes me worried
I am mostly worried about the experimental process that are currently undergoing to produce the vaccines.
The performance of MD's very much of better than before the pandemic.
It shows the flaws of the medical industry and how if this pandemic would be worse, there is no way that we would have adequate care.
It can be hard to get ahold of the meds people need. I have a condition that is dependant on medication or I die. Its really worriesome.
I worried lot about Front line workers. They are doing their job as service and preventing the people against COVID-19.
Most physicians are now performing virtual visits rather than in-office. Those who are seeing patients in-office are bound to pandemic protocols and effects, as are the patients. These include physical and psychological restrictions and impacts of wearing PPE on the relationship, scheduling restrictions on the physicians and scheduling reluctance on the part of the patients. Personal relationships, verbal and non-verbal communication are very key elements to intuitive and critical thinking. The terrorism-like reaction to the pandemic has taken these key elements out of healthcare almost entirely. Physicians are now highly constrained when it comes to the quality of care they can provide to their patients.
In the current pandemic it feels more and more like the government/politics has the upper hand on how and when to use the Covid vaccine. Politics should have very little impact on medical care and medications in my opinion.
I believe very strongly in universal healthcare, sometimes known as Medicare for All. We're one of the richest countries in the world, and yet we profit off of sick people. Not only that, but because of the outrageous cost of student debt, we are losing potential doctors and nurses because they can't pay student loans, so they would rather not enroll in medical school. That being said, those doctors and nurses that we do have are putting their lives at risk fighting COVID without the proper amount of PPE, and without most of them having gotten the vaccine because of poorly planned distribution. Beds in hospitals are overwhelmed with COVID patients, at the expense of patients with other illnesses. We had a shortage of medical personnel before…now some are dying on the front lines, and it's to the point that the government is asking pharmacy technicians to administer vaccines. I am also concerned that, even though the vaccine is supposed to be free, the cost of a hospital stay is thousands of dollars. People who survive COVID may leave the hospital heavily in debt, and can't work yet because of lack of jobs and residual effects of COVID. The entire healthcare industry needs to be overhauled, starting with providing free education for medical personnel, forgiveness of student debt, better resources for PPE and vaccine distribution, and passing Medicare for all.
personally i feel like eternity to get only covid vaccine . medical industry doing everything they can to improve health of the country the blame is on past government that is trump administration not done their job
I worry that directives to the public were not clear and concise (i.e. people now refusing to wear masks because the CDC advised against them in the beginning, etc.) I think people are also questioning their ability with such delays in getting the vaccine out to those who want it.
I believe that MD's are doing their best job right now. They are overwhelmed in many areas and it is taxing. So they are not able to provide the best healthcare at the moment. Performance is degraded due to extreme volume of patients. But we need to understand this and think it will be continue to be a trying year in 2021.
I think that companies can use this emergency to further regulate medicine in the future and even raise prices.
I'm not worried about the medical industry. I'm worried about the government's response to covid. However I blame all of this on the Trump administration and am expecting a lot to change with Biden.
I'm worried healthcare isn't considered in inflation numbers. People are falling behind.
I worry about the financial incentives provided to the medical industry for prescribing big pharma products. I also worry that medical professionals are in it for the money, not to actually help people
How has fatigue impacted the performance of MD's during the pandemic as compared to before?
I'm concerned that there's tampering with the vaccines.
I do not have any concerns about the medical system and doctors. They do their best,
Doctors are making decisions for every single person in the world. Only God should play God.
MD's are more like bartender's mixing cocktails trying to find the latest trendy treatment for the Wuhan Flu.
Increased costs. I'm worried about the costs for vaccines, especially for low income people. Drug companies have too much control over everything
I am worried they are trying to move too quickly because there is so much pressure to get us out of this pandemic. I'm worried corners will be cut because of the faster pace.
The costs for all these new medications could become prohibitive for many people.
I am not concerned about the medical industry
I think they prescribe too many drugs that just cause addiction and side effects.
There is a sense of getting people to have elective surgeries now, compared to pre-covid when alternatives to surgeries were suggested.
COVID-19 is affecting the practice of medicine in many ways. We didn't know basic things, such as how aggressive, virulent, or contagious the virus was. That's not a comfortable position for health professionals who like to be well informed, particularly when we work at agencies charged with protecting the American public. The agency regulates the safety, effectiveness and quality of all medical products is my biggest worry.
I have full trust in medical doctors and medical staff themselves, but I am worried that they are overburdened and I am worried that hospitals are overcrowded. As a result, I am worried that medical staff is exhausted, both physically and mentally.
They are greedy and trying to make money
I am now more worried about the functionality of the medical system now because a lot of people are dying each day due to illness.
What worries me is the lack of a national plan. Each state has it's own rules and regulations regarding how healthcare is provided and it makes it difficult to move/maintain records/have consistent health care/get consistent treatment.
I'm worried that doctors are more focused on Covid-19 and overlook other health conditions while we navigate this pandemic.
I am worried that MDs and nurses are overworked because the government has done a bad job of creating and enforcing COVID precautionary containment. I am worried that all those who got COVID now have a preexisting condition that insurance companies may choose to not cover.
I want to make sure that they are treating conditions for the right reason, and not looking for increased revenue.
I am worried that MDs have too much worry about litigation and not able to spend enough time with patients.
I know we are in a Pandemic, but I think doctor's are relying way too much on virtual appointments. There is too many chances to miss symptoms this way.
I think doctors are fast to label anything as covid and they overreat
I worry about them just hurrying up more and not getting to the bottom of issues. have more video calls to go do and not looking at the patient head to toe.
I'm most worried about medical professionals who allow their political views/judgements to cloud their decisions and therefore making poor and ignorant conclusions on health diagnosis.
Doctors don't know how to treat problems they aren't interested in or that are outside of their box. People are not parts. We need to be treated as a whole.
I think that more than ever doctors are facing emotional fatigue in caring for their patients and there is more strain being put on people who work in healthcare. These folks are being emotionally beaten so they cannot provide the service and level of care that they were providing before. With this happening, the quality of care is decreasing and people are going to fall through the cracks with contraindications to medicines and different ailments, that previously would not have gone unnoticed. These healthcare workers are also at one of the highest risk for exposure and so smaller medical offices may shut down for weeks on end if there is a COVID case that pops up among the patients or the employees, leaving fewer doctors open for patients to visit. This is especially difficult in more rural communities. The other issue is that with the supply chain and manufacturing issues there are also problems in the number of medical resources available for the average person.
Everything is done by telehealth, well almost. This is so impersonal and I mean how much quality can this health care be, if the dr. cannot see you. doctors are already cold and distant as it is and now it is easy for it to be all about money instead of it being about people.
I am worried that doctors are not taking sufficient efforts to make sure vaccines are distributed fairly and quickly
in the covid situation is very bad and dangerous.
Worried about the actual medical industry getting sick and not have enough to help others.
Drs aren't doing enough testing like they should especially to the elderly because of dangers of Covid.
I am worried that all medical staff, especially MD's are getting overworked and being put at risk.
I am worried that medical staff will become too burned out and turn away from the profession due to the sense of hopelessness surrounding the pandemic.
What my family worries about, is if America will ever slow the spread of Covid and the mutated strains that are popping up. Will the vaccine be effective against all the mutated strains popping up. How long will the vaccine be effective and how soon before general population can get it. Hopefully, the new President will make fighting Covid one of his top priorities.
I am worried that MDs are not able to perform their job to the best of their ability because they continue to think about getting sued and the high price of malpractice insurance they have to pay. I wish there was malpractice lawsuit reform in place to unleash MDs to be able to help people. I was concerned about this before and after COVID.
I am worried that the MD's are working endlessly and are burning out. I worry that this pandemic is taking too great of a toll on them physically and emotionally and that this will compromise their ability.
I would say I am most worried about the over prescription of pain medications as I age. I have already had to detox from opiates prescribed to me twice now. As long as medicine is for profit, MD's will continue to overprescribe all kinds of different medications.
I worry that doctors will become less and less patient friendly as the advance of telemedicine will make proper bedside manner behaviors a thing of the past. With the onset of AI, I worry that doctors will not be forthcoming about when they are actually using AI as part of their diagnostic process.
the simple fact of not being able to visit them because of the pandemic
I worry that those who are suffering from things other than Covid 19 are not receiving the proper care they need.
I'm mostly worried about doctors leaving the profession because of the stress levels and being overwhelmed with patients and dire cases. There are too ew doctors, and even though they make good money, they are really abused in terms of work hours and accessibility.
They are still accomplishing the goals they set out to accomplish. However, virtual appointments are not nearly as effective as in-person ones. I feel the overall performance of MD's has diminished since approximately one year ago.
I worry that too much political red tape will render scientific efforts useless
I feel they do not know what they are doing. They are just worried about profits than helping people.
My biggest worry is burnout of MD's at the moment with their being inundated with covid patients.
I worry about how many patients doctors see a day. It seems like going in and out of different rooms makes it difficult for them to fully clean up between patients. I've always worried about catching something at the doctors office, but I worry about it so much more now. Seems like a breeding ground with how things are setup.
They are doing what they can but it is overwhelming
The medical industry and Drs are being over worked and experiencing Burn out which in turn is effecting their ability to practice medicine and make informed decisions for their patients
What I am most worried about is the fact that people are listening to politicians over MDs when it comes to health advice. As someone who is close to a physician, I can tell you that many people refuse to wear masks in the hospital, despite their doctor telling them that it's in their best interest. They will trust the president over their own doctor. I am worried that this will deter people from going into this profession.
Now Medicine and healthy nutrition is in demand to keep people away from sickness and unhealthy life so there might be inventory issue and price increasing due to higher demand.
I worry that our MD's are spending far too much time on battling insurance companies to get paid and keep their business afloat. The administration of a medical practice is taking too much band width away from getting sick people cured.
It was a "assembly line" model even prior to COVID, with short visits that can be billed for a lot taking precedence over care. That's only going to get worse now.
Getting the coronavirus vaccine.
i think there is more of an assumption that people are sick and physicians operate on that mentality.
i am worried that all of the healthcare staff are taking a vaccine that no one is sure of and they might not be able to care for anyone.
I'm worried that the vaccine will not get to everyone in a timely manner. I believe that doctors and nurses have hit a wall with regards to being able to help everyone.
I am concerned that many in the field are worn out and considering a different type of practice if not leaving the field. We are already short of needed professionals in many specialties in many areas (particularly rural) and I fear that pandemics like we are living through will severely impact underserved areas.
The latest political climate doesn't breed a alot of faith in the government or medical system. Vaccinations weren't put out fast enough and then only in certain allotments that were allowed to be tampered with by individuals for political reasons. MDs are unable to do their usual job with the risk of coronavirus in their facilities.
I know by experience that preventive medicine is being put on the backburner. All medical facilities are too worried about Covid to provide quality preventive health care that we use to help us judge if we are continue to stay healthy or to catch problems early. I also fear that there is going to be more forced vaccinations and mask wearing for years to come.
Nowadays medical industries is not doing it's basic servicing qualities to everyone without any profits and bid. The officials from the medical sector is performing the clear cut money minded role now.
I am concerned about the constantly rising costs of medical care. The care from doctors and hospitals in general is greatly declining but the costs keep rising. I need some elective surgery now but I have but it off because my deductible cost is too expensive and I think the care that I will get will be below standards.
I am worried because I feel that things have become so incentivized that doctors and the medical industry has lost sight of what they are designed to do.
Having experienced medical care before and after the pandemic it is clear that hospitals and staff are overwhelmed leading to faster turnaround of patients. My biggest concern is that a quick diagnosis can lead to much higher error rate leading to undiagnosed or misdiagnosed illness, creating more serious health consequences.
I worry that the medical industry and doctors are overwhelmed with all the covid cases. This puts covid patients in the position where they are not being attended to sufficiently, and puts other patients in danger of not getting treated timely for something else.
Too many middle men masquerading as "insurance" to drive people into debt slavery in the name of staying healthy.
I am not worried, I get great care from all my docs!!!
I think the government is trying to control personal health choices too much. Doctors are losing sight on their responsibility to perform for the patient, and instead are focused on insurance reimbursements and government handouts.
I've limited my interaction with all of my close friends and even family members since March 2020. Since the start of the panedmic, I've only been working from home and only leave my apartment to get groceries or to take a limited drive by the coastline for my own mental health.
I am exercising everyday to try and stay in shape mentally and physically.
Hand hygiene more often and try to lose weight
I take daily immune support supplements as well as monitor my temp.
Making sure I take vitamins, get some exercise and enough sleep to keep my immune system as healthy as possible.
Being very cautious about interactions with others to avoid contracting COVID.
I am watching what I eat and trying to exercise to boost my immune system. I monitor my health more regularly.
I am making sure that I take my vitamins daily and try to walk every day.
I am going to the doctor more regularly. I am more focused on taking my medicine and controlling my sugar better.
I am trying to lose weight.
I am doing the same thing I have always done. I am eating clean foods. I exercise regularly. I take vitamins A, C, D, and zinc.
I work from home, wear a mask in public, social distance, and wash my hands frequently.
I am trying to drink more water and move more though some days are better than others.
Better watching my food and supplementation.
I am taking more supplements and also maintaining social distancing and mask usage.
I take alot of supplements now to boost my system to prevent getting sick and going to the doctor's office
NOT MUCH BUT STAYING HAPPY
Researching stuff a lot more than I used to. I check my online medical records and bills way more frequently.
I am following all social distancing and mask protocols. I wash my hands more frequently. I try and limit contact to others outside my household. I am trying to continue to stay active.
Taking vitamins, elderberry supplements and practice social distancing.
I continue to take care by having a balanced diet, nutritional supplements and vitamins, adequate sleep, exercise and overall positive outlook towards life
I am doing a lot more home exercises and more meditation.
Now a days i used to eat much more nutrients and i try to increase the immunity and also make my health strength.
I am making sure that I am not doing anything physically risky, and putting in more time and effort into exercising and personal hygiene/care.
I can't work out as much as I need to. I am doing my best to exercise at home but it's not the same.
I am doing exercise in daily basis. Taking nutrition supplements regularly. Wearing mask and gloves when I leave my home. Washing my hands frequently. Having hand sanitizer with me when I go out.
The current health concerns have not changed my health and well-being behaviors much. I have long maintained a strong focus on healthy living.
I am quarantining as much as possible and taking a daily multi-vitamin to attempt to stay healthy.
I've done a lot for my health recently, including losing weight so I can lessen my risk for serious COVID complications. I've been taking Vitamin D supplements because I have been deficient, and adding protein to my diet because I am a vegetarian. I've cut out drinking alcohol, and have added weight training to my daily treadmill workout. I also have bipolar disorder, and have been very careful not to miss doses of my medication, and to try to get more sleep, since lack of sleep can trigger an acute manic phase. I used to go to bed at 3am and now it's 12am. Keeping a regular schedule helps me to stay on track.
i am wearing mask in public doing regular exercise i have control over my diet i take my multivitamins ,collagen peptides ,proteins
I did nothing for the first part of it and gained weight as a result. I'm now working to improve my health with diet and exercise changes.
I am taking supplements such as Vitamin C, Zinc, and multivitamins to make sure I am doing okay if I do get the virus.
nothing new, i am still working out the same amount of time
I am being very cautious. Always washing hands, carrying around hand sanitizer and taking my suppliments religiously.
Taking easy but expanded precautions. washing hands ect.
Concentrating on exercising and adequate sleep.
I am washing my hands and cleaning my house more frequently to help prevent the spread of disease.
What I'm doing with my health now compared to before the pandemic is not getting overly caught up in the concept of germs and feeling like there's disease all around me. I'm taking care of my mental health before I worry about any germs.
Trying to do more exercise keep myself healthy.
I have been walking and running a lot more. I have explored my neighborhood and feel really glad about that.
Taking more vitamins to enhance my immune system and drinking more booze since it'll kill anything.
I'm social distancing whenever possible. I exercise more than I used to.
Taking more vitamins, being sure to get enough sleep, avoiding stress.
I am wearing a mask wherever I go, which helps to keep me from getting sick.
I am monitoring my temperature often and doing more self care.
I am purposefully trying to get some kind of physical exercise on a daily basis. Also, I have cut down on a lot of junk food and i am conscious about what i am eating.
Following activities are being undertaken to take care of my body: meditate external icon, Trying to eat healthy, well-balanced meals, Exercising regularly, Getting plenty of sleep, Avoiding excessive alcohol and drug use, Social distancing, Regularly using face mask and sanitizers.
Beside taking all preventive measures, like wearing mask, keeping social distance, washing hands all the time, I exercise on a regular basis, get enough sleep and take supplements.
Eating better, sleeping more, exercising more
I care about my health a lot more know the pandemic has made me more careful with my health
I have gone back and consolidated my records for myself and my provider has gotten copies of all of these. I have also made them available quickly on my phone and laptop should any questions or issues arise.
I've always ate fairly healthy but I have incorporated even more vegetables in my diet. I have also started to work on my mindset with meditation and deep breathing. I have also made a plan to start exercising more.
I am staying away from people as much as possible. I am wearing a mask when I go out. I am trying to eat healthier even though the stress is causing me to emotionally eat too much junk food.
I really have not changed much other than wearing a mask when i am out.
I still take all medication as directed, but I very seldom venture from the house to stay isolated until a vaccine is widely distributed
exercising and eating right
not a whole lot different
I am trying to remain active and not sedentary during quarantine.
I am trying to stay away from people as well as take supplements and vitamins to boost my immune system. I am also working on losing weight to decrease comorbidities and focusing on destressing so that the stress doesn't get me sick.
I am doing less. I have some severe things going on with me and am waiting till the pandemic is over to go.
I am exercising much more than before the pandemic, and in general I'm just taking more care of myself. I've seen a nutritionist, got blood work, and the like.
Taking more vitamins everyday.
Washing my hands a lot more and trying to stay in shape more,
I am trying to take more vitamins and supplements in order to better protect myself from the virus.
I am making an effort to wash my hands even more.
Eating healthier and trying to exercise a bit more. I wear mask every time I am out in public, socially distance and wash hands. In addition I keep to myself and don't go out unless I have to do so. When I do go out, it is primarily for food.
Since quarantining at home, I have gained some weight. I am currently trying to exercise more at home to lose the last 4 pounds I've gained.
I am avoiding most people and staying home to prevent the possibility of catching the virus.
I am exercising at least four times a week, and I have been vegan for over a year. My body feels great and my digestive system has never felt better.
I am eating healthier and being more mindful of my activity level. I take daily hikes with my dog.
I am exercising a lot more and eating better.
I have not made any changes.
I am trying to be more mindful about rest and my diet. Since my exercise has been very restricted, I am trying to be more mindful of more passive things that I can do to keep myself halfway healthy.
I don't walk or work out nearly as frequently as before. I've probably gained some weight, but this isn't a significant health crisis and can be reversed in time.
I am taking more supplements
I am eating more healthier more fruits and vegetables. Drinking more water, taking multi vitamin, exercising and walking.
I am walking more and drinking less.
The biggest thing I'm doing differently, is being more mindful with who I interact with. I keep my distance, wear masks, don't unnecessarily shake hands and wash up so much more often. If there is hand sanitizer, I use it. I'm seeing that not just COVID, but many things can be prevented by just giving distance and keeping clean.
Trying to stay healthy and well
Taking more suppliments, vit C, zinc, Vit D, and daily exercise
I am wearing a mask, practicing social distancing, eating well and exercising daily. I think the main thing is to keep as healthy as possible. Our bodies are machines that need regular upkeep and care to run smoothly.
I have taken more calcium, zinc and other vitamins to increase my immune system.
I am sleeping better but working out less as my gym is closed. I have attempted more working out at home, but it is not the same as the gym and is therefore sub-optimal.
Exercise relatively often compared to prepandemic levels, eat better (stop fast food almost entirely) and quit cigs around a year ago. I also take a n organic multi vitamin
Staying safe and self isolating.
i think iam focused more on my health, from a nourishment perspective rather than a vanity perspective.
i am doing all of my healthcare via telehealth and phone visits.
I'm staying away from people as much as I can. I'm exercising everyday and getting a good night's sleep.
I am trying to boost my immunity via supplements in addition to eating healthy, and getting enough exercise and sleep.
I'm taking more supplements for flareups of a chronic illness and exercising.
the same, still eating healthy most meals, exercising and living a health life.
Doing regular exercises and following proper diet.
I am losing weight, taking vitamins, eating healthier, avoiding people at all costs.
I am exercising, eating right, getting sunlight and fresh air and also taking supplements.
Most of the things I do are the same with the exception of prevention in the way of wearing a mask, social distancing to prevent contraction of COVID (and other illness) for myself but also so I don't unknowingly pass it to other more vulnerable people.
Taking extra supplements, such as vitamin D, to try to boost my immune system.
Not a whole lot and I hate it.
I am keeping cleaner and keeping my surroundings more sanitary. I am staying in.
I am eating healthier, taking more vitamin supplements, and getting more exercise to ensure my body is as strong and healthy to begin with as possible.