Since becoming a Nutritional Healing Center patient, her health has improved tremendously. She was not sleeping well and would be up two to five times a night to go to the bathroom. She had puffy ankles and back pain and was stuck on her quest to lose weight having struggled with it her whole life.
Within two weeks on the program, her back pain improved, and she was resting better. Now, the back pain is gone. No more night time issues and she sleeps eight hours straight. She has also lost over 35 pounds and has more energy than ever before in her life!
Dr. Amanda R. Childress is a licensed Pharmacist, who now uses Nutrition Response Testing℠ in her new profession of 
Wholistic Pharmacist.
She attended Pre-Pharmacy Studies at James Madison University in Virginia and graduated with her Doctor of Pharmacy degree from Shenandoah University in 2007.
Dr. Amanda practiced traditional drug-centered retail pharmacy for three years before changing her focus to a holistic, non-drug approach. Her firsthand knowledge of the damage done by our modern drug-focused healthcare system led her to nutrition and the solutions provided by Mother Nature.
Unable to continue watching patients of all ages get worse the longer they took prescriptions she walked away from a successful career as a retail pharmacist. Knowing there was a better road to health Dr. Amanda joined the Nutritional Healing Center of Ann Arbor in 2010 as a Patient Advocate and Doctor's Assistant.  She is now fully certified in  Nutrition Response Testing℠ and has completed her Advanced Clinical Training.
With her unique knowledge and perspective as a Doctor of Pharmacy, she has integrated both fields to practice Wholistic Pharmacy in which Mother Nature replaces the drug store and real food along with whole-food nutritional supplements are the medicine. Her focus now is to help people fix their health challenges without drugs and by restoring their health end their need for any prescriptions.  She is currently seeing patients on Wednesday, Friday, and Saturday.
Dr. Amanda is just the best. Very knowledgable, super friendly and always makes me feel like she's interested in me and what I have to say. The issues that brought me in are under control and I am so much more comfortable. I'm so glad I found her.
Improvement Report
What was it like before you came in to see us?
Sluggish and brain fog, a complete mess, mentally and emotionally, just off, exhausted, depressed, tired all the time!
How is it now?
I feel amazing, way more focused at work and present definitely happier. Coupled with eating healthy choices and supplements I feel so much better, it's been about 2-3 months and I'm so glad I'm on the right track!
How have these improvements changed your life?
Willing and able to enjoy time with my family and friends. More dialed at work, energized for sure!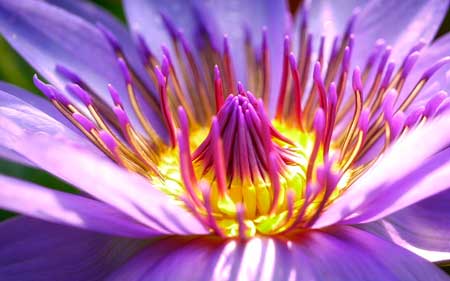 I had no energy! I felt terrible all the time. I wasn't sleeping and had extreme anxiety and depression. I was seriously considering going on anti-depressants and anti-anxiety drugs. My digestion was horrible and I had been on Armor Thyroid for years!
Now, I feel like a different person! I'm sleeping great. My digestion is so much better, I have energy and my anxiety is so much better. I was actually able to go off of all of my thyroid medications- my family doctor even told me to go off of it. I never thought this would happen!
I'm no longer just surviving, I'm actually enjoying life! I'm a better wife and mother.