The most significant health problem I ever experienced almost put me in my grave but also taught me a valuable lesson that was known prior to 1960 but forgotten and now I've rediscovered it.
In the month of October of 2015, I had two bouts of heavy heart palpitations that lasted a few seconds. It worsened and by December, I was having them on a weekly basis. In January of 2016, I visited an urgent care center for chest pain, palpitations, left arm pain, and left jaw pain. In February, my blood pressure was too high – 155/95. I had anxiety, swollen feet, loss of appetite, tight muscles throughout my body, shortness of breath with no exertion, and worsening heart pain. I had considered calling 911 on three different occasions but I didn't because I knew the MD's would not find the cause. February 3, 2016, was the worst night of my life. I only slept 3 hours due to these symptoms keeping me awake. I had no answers for myself despite having practiced hardcore holistic nutrition for 17 years and google searches galore.
After that horrible night, I happened upon some notes in my iPad I received at a nutrition seminar I had attended 2 years earlier. I found a list of heart support supplements and protocols to follow. I started taking 5 nutritional supplements and within two days I felt better. I knew I was finally on the right track. What was interesting was their formulation date. They were released onto the market in 1934! What did the developer know in 1934 about my health that I didn't know?
I dove into the original formulators books and articles. His name is Dr. Royal Lee, the Father of Holistic Nutrition. Dr. Lee made these products beginning in 1934 after performing 9 years of feeding studies. See, prior to World War 2, all medical studies were feeding and nutrition studies. His goal was to reverse lactic acidosis, the most common mechanism of chronic disease. All the doctors back then knew about and treated lactic acidosis. It was the main focus of doctors who treated chronic disease between 1920 and 1960. It was forgotten after 1961 when Dr. Lee had lost a Supreme Court case and he was not allowed to teach anymore. See my other article on "What is Lactic Acidosis" watch lactic acidosis information videos, and take our lactic acidosis quiz.
Discovering lactic acidosis through my personal pain has been a great benefit to myself and my patients. By October of 2016, I had discovered that the Cause of my condition was chronic black mold exposure. To summarize: The Cause was black mold, the Mechanism was lactic acidosis, the Symptoms were heart-related. The Founding doctors in healthcare knew you had to treat all three.
The first time I taught this at a seminar was June of 2016. I got a standing ovation from the 125 holistic doctors in the audience.
My results with patients have never been better now that we know we have to treat the Cause, the Mechanism, and the Clinical/Symptom picture at The Nutritional Healing Center of Ann Arbor.
Dr. Darren Schmidt is a Chiropractor who has been focusing 100% on clinical nutrition since 1998. He owns the Nutritional Healing Center of Ann Arbor and is also a professional speaker on health.
Dr. Schmidt grew up working on his family's farm beginning at the age of 9. He graduated from chiropractic school and started practicing in 1997. He uses nutrition to get to the root cause of health problems since nutrition is the foundation of all health. He currently has a practice called The Nutritional Healing Center of Ann Arbor. His purpose in life is bankrupt drug companies by helping lots of people become healthy.
The reason Dr. Schmidt approaches health care the way he does comes from his experiences working on the family farm for 17 summers. First, because everyone in his family was either farmers or teachers he didn't have a relative in the medical field to influence him. Second, he learned that if there was a job to be done and you couldn't get it done, it simply meant you needed to get the tools, knowledge, and abilities to do it. Excuses were not acceptable. For example, if a doctor needs to cure asthma and he cannot eliminate it permanently with medications, this means he simply does not have the right tools to get rid of it completely. Dr. Schmidt finds what it takes, gains the knowledge, and acquires the tools to handle asthma and many other "incurable" conditions. Third, he saw how applying pesticides to plants created super-pests. He learned from his Dad that the genetically engineered crops needed to be sprayed more because they attracted more pests. The lesson learned was that the more you veer from Mother Nature's laws, the more you suffer.
Dr. Schmidt wanted to become a doctor so he studied pre-med at Ohio State University. Before applying for medical school, he began to ask questions of medical students and doctors about their profession. Out of 12 people he surveyed, none encouraged him to follow in their footsteps. He decided to investigate other health professions like podiatry, optometry, and veterinary and ultimately he decided to attend chiropractic school. He had spent a few hours with a chiropractor in his hometown and liked the natural and wholistic approach. He graduated in the spring of 1997 from the National College of Chiropractic in Chicago. He then opened a practice in Toledo for 3 1/2 years. He moved to Ann Arbor in 2000. Dr. Schmidt is originally from Swanton, Ohio.
While in Chiropractic college, Dr. Schmidt attended nearly 50 seminars in 24 months searching for the most effective therapies to get a person well. This is when he discovered the power of nutrition. He saw the effectiveness and the huge need for good nutritional work in this country. He also looked at other doctors and saw that the best doctors had a holistic view and were using natural therapies and muscle-testing and functional lab work.
Dr. Schmidt commands a substantial presence on prominent social media platforms such as YouTube and TikTok, boasting a considerable following. His wealth of experience includes conducting over 100 weekend seminars, imparting knowledge to an extensive audience of 8,400 doctors.
Furthermore, Dr. Schmidt is a co-founder of Power Nutrition Practice, a distinguished initiative dedicated to training both office staff and practitioners within the realm of nutrition clinics. This endeavor underscores his commitment to advancing professional development within the field.
Seminars Dr. Schmidt attended:
Nutrition Response Testing:
Multiple Basic Level Seminars
Intermediate
Advanced training twice: 1-6 and 1-9. Advanced Clinical Training Graduate #004.
Advanced Booster Program
Other seminars:
TMJ Association with Subluxation Complex
Nutritional Reflex Technique Basic and Advanced seminars
Contact Reflex Analysis seminars
Yuen Energetics seminars
Metametrix Laboratory Analysis
Understanding Fatigue: Addressing the Molecular Basis of Chronic Metabolic Disorders
Practical Use of Nutrition and Herbs
Blood Chemistry and Nutritional Balance
Introduction to Neuropsychiatric Disorders and their Association to Diet and Membrane Disorders
Detoxification/Purification
Purification, Weight Management, and Diabetes
Clinical Tips on Structure and Nutrition for the Alternative Physician
Modern Applications of Nutritional and Herbal Remedies
Mastering Natural Healing
Effective Herbal and Complementary Therapies
Practical Nutrition from A-Z
Foundational Nutrition for a Chiropractic Office
Advanced Therapeutic Nutrition
Effective Herbal Strategies and Complementary Therapies
Pain Management
Neuro-Mechanical Innovation: the Neuro-Mechanical Systems.
The Importance and Application of Drainage Remedies.
Nutritional Wisdom of the Masters
Essentials of Nutrition Therapy
The Next Step Applied Clinical Nutrition
The Intracellular Detox System
BioToxic Healing
Bioenergetics, RNA/DNA factors, Herbalomics, and Cellular Healing
Optimal Nutrition for Gut Health
Clinical Detoxification
Brain Health & Alzheimer's and Dementia
Pancreas Health and Diabetes
Health Effects of Electromagnetic Fields
Why You Can't Lose Weight
Thyroid Dysfunction, Hepatitis, Digestive Dysfunction, Adrenal Cortical hypo and hyperfunction, Reactive Hypoglycemia, Nutritional Silver Bullets
Exploring the Depths of the Endocrine System
The Gonsted seminar
Arthrostim IMPAC seminar
Motion Palpation Institute: Cervical, Thoracic, Lumbar, Pelvis and Extremities seminars.
Applied Kinesiology seminars and internship
The Legendary Formulas of Dr. Royal Lee
New Dimensions in Herbal Healing
From Soil to Supplement: A Course in Food, Diet, and Nutrition
Multiple Morphogenic Field Technique seminars
Herbology Training in Brisbane, Australia for 1 week with Mediherb
Summer symposiums since 2010 with Systemic Formulas along with their fall and spring intensives on various subjects
Low-Carb USA seminar January 2017
The Charlie Foundation -How to administer the Ketogenic Diet Jan. 2017
Multiple Healthcare Centers of the Future seminars with Dr. Dan Pompa.
Dr. Schmidt has taught 4,000 doctors and staff basic clinical and management of a nutrition practice since 2007 over 85-weekend seminars nationwide.
Dr. Schmidt co-owns Power Nutrition Practice and Power Practice Seminar, an educational and training company for doctors. www.powernutritionpractice.com.
Dr. Schmidt co-owns the Good Fat Company which makes the Good Fat Bars. www.goodfat.bar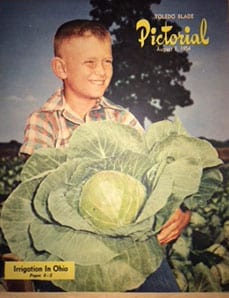 Dr. Schmidt's father on his parent's farm, 1954
I was having serious heart palpitations where I had extreme palpitations that were out of rhythm. Symptoms were so bad it was impeding my thinking. I started seeing Dr. Schmidt in July of 2015. I felt better almost immediately. Supplements were critical in my healing. I am now 95% better! Dr. Schmidt saved my life!
Dr. Schmidt is amazing and 100% committed to your health! My husband is alive because of him!