How Can We Help You?
We start with education at The Nutritional Healing Center of Ann Arbor. You educate us on your condition, and we educate you on the fundamentals of nutrition and healing.
Fill out a new patient inquiry form if you're ready to get started, or learn more about what we offer!
New Patient Inquiry
Learn More
Healthcare The Way Mother Nature Intended!
Our Doctors and Practitioners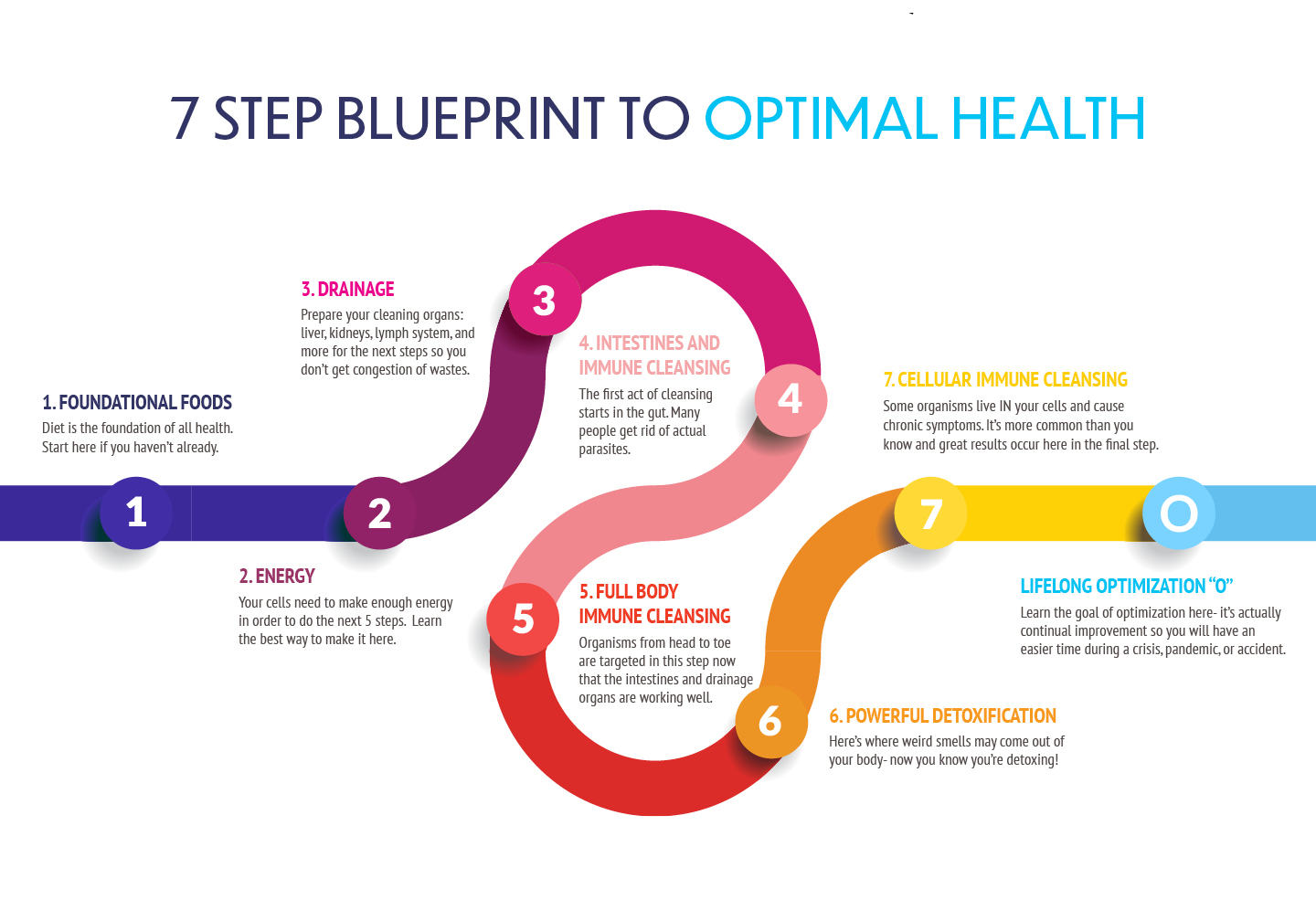 DOWLOAD YOUR FREE EBOOKS NOW!
How to Achieve Optimal Health in 7 Step Without Drugs and Surgery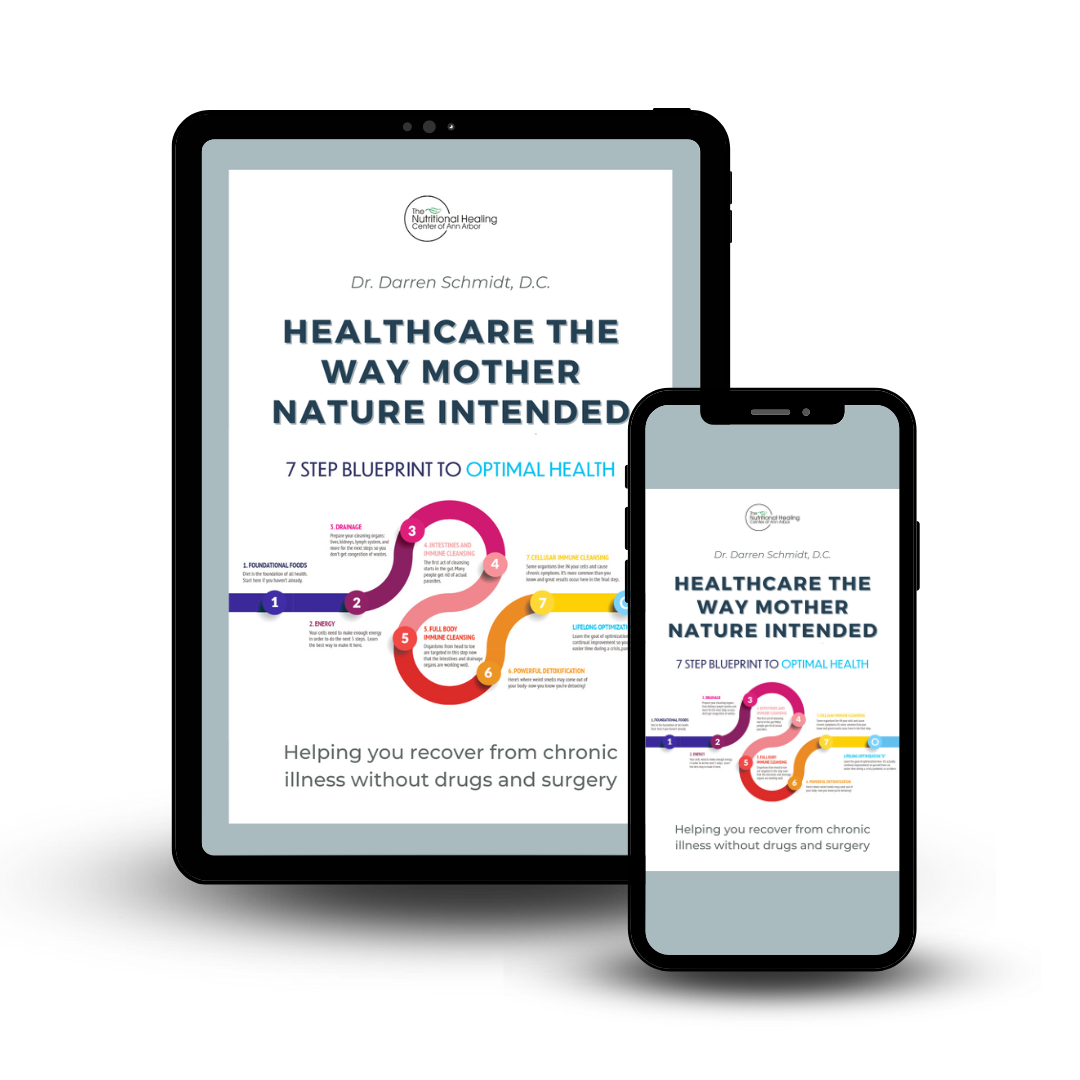 "Healthcare the Way Mother Nature Intended"
This nutritional healing eBook provides you with an opportunity to understand what we do and why it works.
In the book I will introduce you to the team and explain what happens after you become a patient! Discover the 7 Step Formula I use to achieve life changing results.
Click to get FREE access:
Discover the Formula to Improve Your Health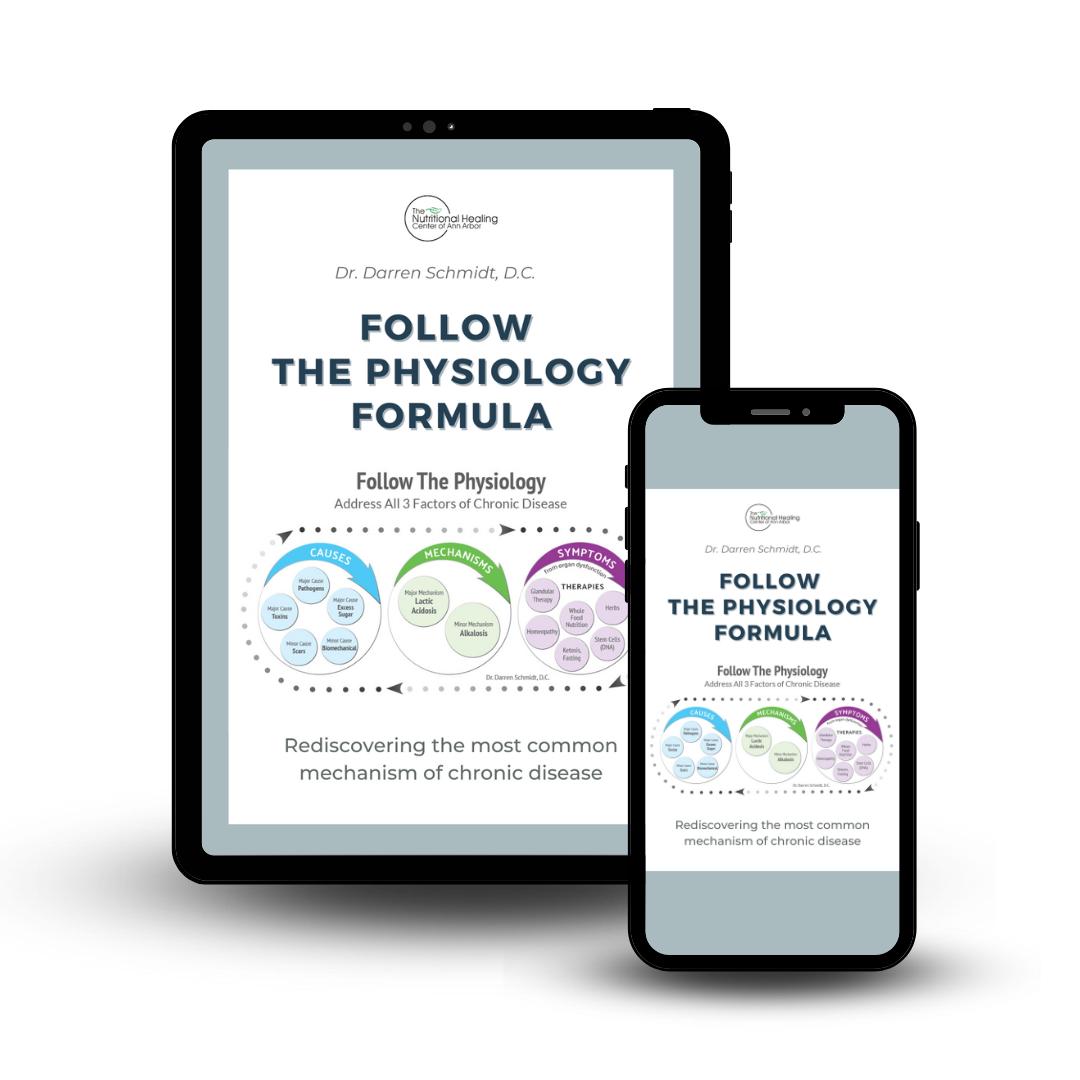 The "Follow The Physiology Formula" was 
discovered by the Founders of Medicine in the 1930's.
Unfortunately, the textbooks and articles were lost by 1961. This formula is based around Lactic Acidosis, which now has a completely different meaning. The Founders of Medicine had discovered that Lactic Acidosis was the most common mechanism of chronic disease and I want you to know the true meaning of it.
Click to download your FREE copy:
"I feel more energetic. I have almost completely weaned my dependence on Diet Coke and Zoloft. I feel much better off them than I did when I was on them. I make much better eating choices because I have made myself a priority. Changing my eating has been a lot easier than I thought."
QUOTE
"We must feel our way."
"Amazing place with practitioners that truly care about their patients. Opened my eyes to a new lifestyle and I am so thankful for that. My experience here has been life-changing!."
— A.P.
"I'm always entering the healing center full of questions, lost, and losing hope, but always leaving with positivity and promise! This center has saved my life and I am beginning to feel alive again."